Personal Finance Education for schools: Welcome to the Town of Edith Neville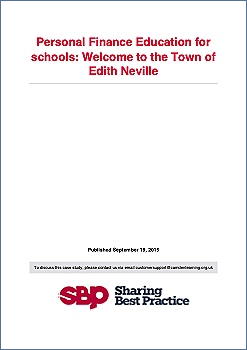 Authors
Educational Level
ISCED Level 0 Early childhood education
ISCED Level 1 Primary education
Geographical Setting
United Kingdom of Great Britain and Northern Ireland
Abstract
Aim:
The main aim of the development work was to give children a first-hand learning experience of basic concepts about work, money, and how the economy works, such as taxes, gross and net salary, and how to make value decisions.

Methods:
The participants were children aged from Early Years to Year 6 who learned about personal finance, enterprise, the value of money, and making value decisions. They also donated money to a Nepal charity. The school used resources from the Personal Finance Education Group and their own budget to create a two-day 'Town' experience. Children learned about money management, critical consumerism, risks, emotions, and the value of money. They also learned about enterprise and making decisions.

Findings:
The main findings are that children have developed an appreciation of the economy, the value of money, and the importance of making sensible decisions when it comes to spending and saving. They have also learned about enterprise and budgeting.

Implications:
The findings suggest that personal finance education has been successful in teaching children about taxes, salaries, and budgeting. They have also learned to make value decisions and evaluate their own decisions, as evidenced by their donations to the Nepal charity.
Keywords (free text)
finance education
,
early childhood education
,
primary education
Permanent link to cite this item